GP RAPID-FLO
The GP Rapid-Flo is a durable, high quality impellor pump incorporating a gearbox for high output (up to 100 L per minute) and easy operation. Designed for 205 L (55 US gal) or 60 L (16 US gal) drums, this pump is ideal for any fuel transfer task.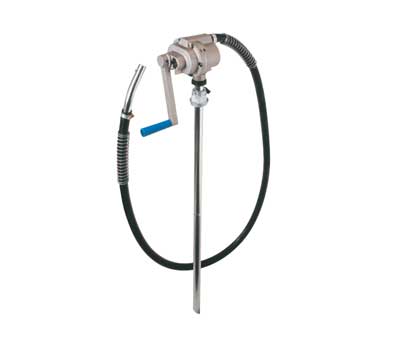 FEATURES
Pumps diesel, petrol, av gas, kerosene and lubricating oils up to SAE 30
Ideal for high volume aviation fuel transfer
Supplied with a 2.4 m (8 ft) anti-static rubber delivery hose and nozzle, and 1.06 m (3.5ft) two piece threaded suction tube Pumps easily in both directions
Lockable handle and built-in nozzle holder
In-built strainer
50 mm (2") bung adaptor
Optional HNU nozzle for unleaded fuel
10 year warranty
10 year parts
Diesel Pump DC / AC
Self-priming diesel transfer pumps with DC / AC Motor. Pump includes by pass valve, built in filter with easy access for cleaning & carrying handle. Electric motor with IP-55 thermal protection, on/off switch & fuse. Includes 2m cable with alligator clamps.
| | |
| --- | --- |
| Supply | 12 / 24 V DC / 250 V AC |
| Discharge | 40 / 70 LPM |
| Protection | IP55 |
| On / Off switch | Included |
| Cable | 2m with Alligator connector |
| Media | Diesel Only |
| Fuse | Yes |
| Duty Cycle | 30min |
| Section / Delivery House | 1" X 2m / 1" X 4m |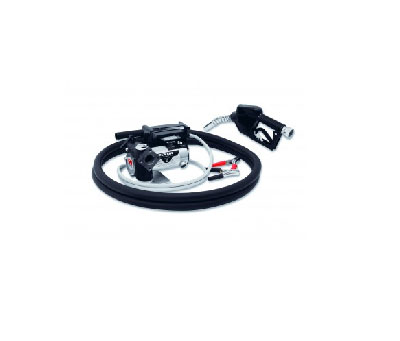 Diesel Mini Bowser
240V Diesel Mini Bouser offer new pump to satisfy operators looking for robust unit that effectively deliver high volume diesel. This compact unit comes as complete package that allows refuelling al flow rate up to 100LPM. Equipped with an easy to use, accurate mechanical meter that can be calibrated on site. This unit unit also has smart on /off switch integrated in to nozzle holder. This unit can be installed directly onto wall or to an existing stricter.
| | |
| --- | --- |
| Supply | 240 V AC |
| Discharge | Up to 100 LPM |
| Protection | IP55 |
| On / Off switch | Included |
| Cable | 2m with Alligator connector |
| Media | Diesel Only |
| Fuse | Yes |
| Duty Cycle | 30min |
| Section / Delivery House | 1" X 2m / 1" X 4m |